Selecting a Unit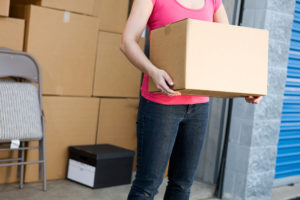 Greengate Self Storage is the most economical and convenient way to store your property. When you select a unit, remember that the rent is determined by the unit's size. Ask our Greengate Self Storage Manager to help you choose a size that fits your requirements. Remember, a small efficiently packed unit will cost less than a larger unit in which the contents are poorly arranged.
The Rental Agreement
For your protection, we have a self storage rental agreement. Please read it. Our facility manager will answer any questions which you may have. Make a note of the payment date each month. Find out how and when security deposit is refunded or forfeited upon termination of the rental agreement. Remember to notify Greengate Self Storage in writing if you change your address or phone number.
Insure Your Property
Items placed in Greengate Self Storage units are the sole responsibility of the occupant. They are not insured by the owner of the facility. If your insurance does not cover stored possessions, check with our facility manager or your local insurance agent about procuring low-cost insurance coverage for your property.
Prohibited Items
No live animals, perishables, explosives, no propane gas tanks on barbeque grills, no food items, and all fuels and flammable liquids.
Helpful Tips
We have a series of helpful tips for self-storage and seasonal storage.